The Different Types of Web Hosting Explained
3AO
If you're in the market for a hosting provider, you'll quickly discover there are different types of hosting with different prices, features, and technical specifications. In this article, we will discuss the most popular types of hosting and help you to decide which type of hosting is suitable for your website.
What Is Website Hosting?
We're going to assume you're brand new to web hosting. So let's start with the basics …
Domains
The first thing you need to know is that every website must have a domain name that you will use for people to find you on the worldwide web.
A domain is like your company name with an extension (called a TLD, or Top-level Domain) like .com, .org, .co, or even .us or .co.uk for sites based in the United States or United Kingdom. With the exception of country-specific or industry-specific TLD's, you can use any domain you like no matter where you are based. You are in control of whatever domain you want.
When signing up for web hosting, you will be asked to register for your new domain (or transfer it if you already have one). You can also keep your current registrar (the company you registered it with originally). If you registered your domain with GoDaddy, you can still use 3AO for your hosting company. Of course GoDaddy hates this kind of thing, but we host sites all the time where GoDaddy or some other company is the registrar while 3AO is the hosting provider.
Name Servers
When someone types in or clicks on a link with your domain name, the browser does what is called a DNS (domain name system) lookup using what are called name servers. The browser sees that your domain's name servers are ns1.3ao.com and ns2.3ao.com, which tells the browser that your site is hosted with 3AO. Within milliseconds, the browser is directed to your website on 3AO's hosting servers and your site is shown to the user via their browser.
Web Servers
As you might have guessed, the web server is a specially configured server where your actual website is located and its files stored. The name servers tell the browser exactly where to look to find your website on the myriad of web servers run and maintained by your hosting provider. Each web server is configured to establish certain features, technologies, and allocated resources for your site to run at a specific level of performance. So, as you might imagine, there are varying degrees of performance a web host might use to host your site. Some are better than others.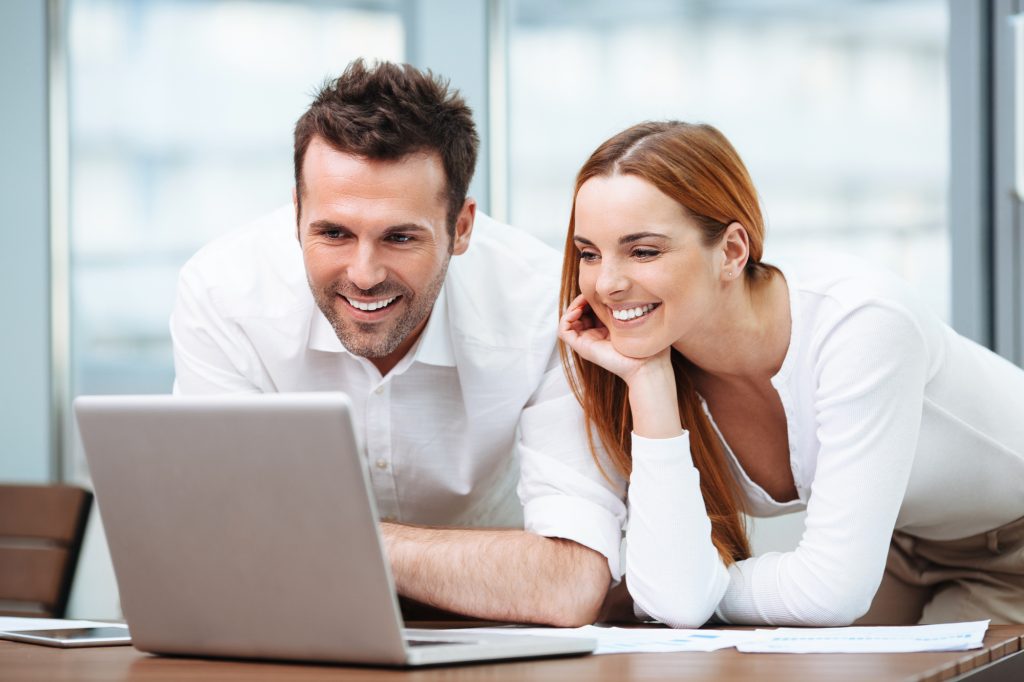 The Different Kinds of Hosting
There are different kinds of hosting suited for different kinds of websites. Let's take a look at the more common types:
Shared Hosting
By far the most popular type of web hosting is what is called Shared Hosting. The term itself is a bit of a misnomer because most everything in the 21st century is "shared" infrastructure these days, from the servers themselves to the websites that are served from those servers.
In shared hosting, or what is referred to as typical "hosting", your website is "ganged" with many other websites all being served from the same server. 
A self-service, web-based control panel is typically offered to help you manage your site and hosting account online without any need to ask the host's customer service or support team for assistance. These "self-service" or "unmanaged" sites are by far the least expensive, often selling for as little as $2 to $3 per month when you pay a year or more in advance.
Best Uses:
The best uses for typical shared hosting are folks with very little traffic, and where up-time and speed are not critical to one's business or income. These users might typically be: hobbyists, bloggers, and one-person businesses with brochure-type sites that are mostly informational with little to no interaction with the user.
Advantages:
Inexpensive—It's a $3 website; we all know you get what you pay for.
Moveable—You can typically easily move your site to any other WordPress host.
Disadvantages:
Slow—your site is often ganged with hundreds or even thousands of others on the same server.
Fewer features—may not have all the features you need.
Huge security issues—unmanaged, these security issues make your site susceptible to hackers and can easily bring down your site. WordPress sites are prime targets for hackers.
Managed Hosting
This is the only type of hosting 3AO offers. The primary difference between self-service and managed hosting is that we help keep your site's software secure and up-to-date with the latest tools and security updates and features available for today's WordPress-based sites.
Our team works behind the scenes to make sure your site's software is both up-to-date and secured with the latest firewall rules that help keep the hackers out.
Best Uses:
Managed Hosting is best used for small to medium-sized businesses and organizations who rely on their host for business-critical operations. E-commerce sites where you are taking orders or online payments where PCI (payment card industry) standards of security are required. If you are storing any kind of customer data, like email addresses, opting for this level of service is best for keeping client data secure.
Advantages:
Fast—Sites are actively managed and moved between servers to make sure you get the fastest speed possible.
More Secure—3AO installs all of the latest updates and security tools to keep your site safe from hackers.
Backups—All 3AO sites are backed up daily and rotated on a 7-day rotation schedule. 3AO webservers are also backed-up daily as well.
More Features—Managed hosting gives us the ability to offer more tools and features you can use to create your site.
Disadvantages:
Slightly more expensive since an actual human being monitors, installs, and works to continually update your site's software.
Site Builder Hosting
A relative newcomer to the hosting business are the site builder hosts, like Wix, Squarspace, and others. These companies have built very robust web-based tools that allow you to create a hosting account and then create your website using their pre-made themes and tools.
However, with the advent of new site builder tools like Elementor (see below), the Site Builder Hosts are not as attractive as they once were. 3AO provides all the professional features and functions of a traditional site builder host, but without their high cost and you're not locked into their platform.
Best Uses:
Site Builder Hosts are best used for people who like the idea of a pre-made sites they can customize.
Advantages:
Domain, site hosting, and themes are all included.
Very nice themed sites you can use as a springboard to create your own website.
Disadvantages:
Cost—Their plans are typically very expensive when compared tother hosts. Options can also add to the cost quickly.
You are still not a web designer. Themed sites often end up looking bad even though you started with a great looking theme.
Not Movable—You are locked into their hosting platform forever.
Complex—There is a bit of a learning curve to use these web-based CMSs. They are often not as easy to use as advertised.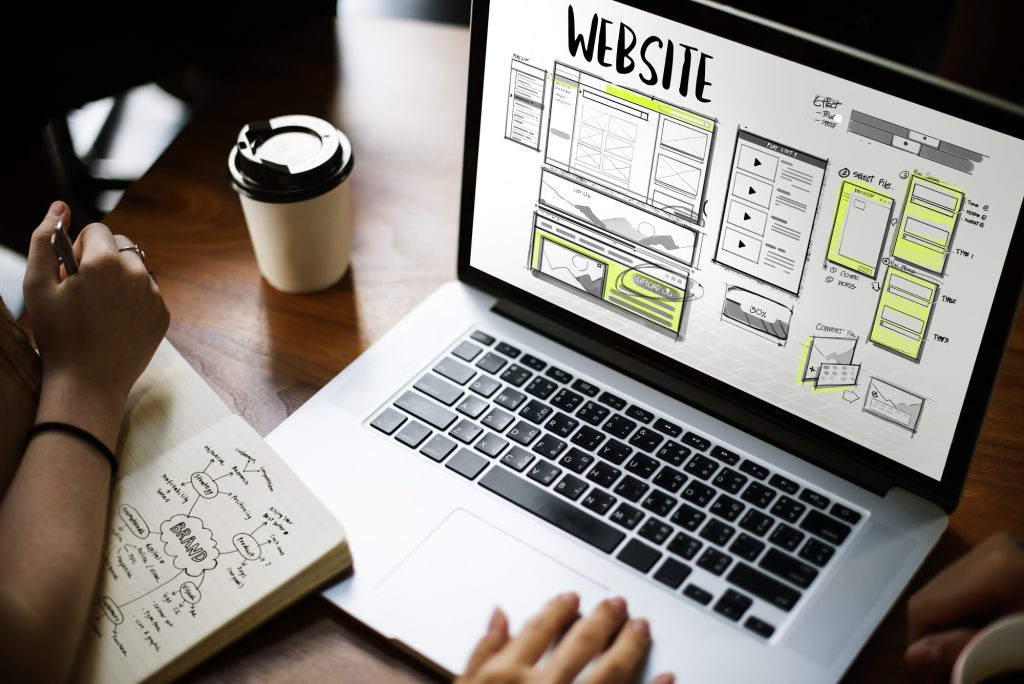 Content Management Systems (CMS)
A Content Management System is software your hosting provider or you install to run your website. As the name suggests, a CMS is there to help you "manage" your site's content and also give you features and functions to help you run your business.
Some of the most popular CMSs are:
WordPress
By far the most popular CMS is WordPress. WordPress is the CMS of choice for more than 70% of websites in operation today. WordPress offers the widest array of "plugins" that allow you to change WordPress' functionality to suit almost every need imaginable.
Drupal
Another popular CMS that you can install is called Drupal. While Drupal is popular and it has its large community of followers, it still is nowhere near the size nor popularity of WordPress.
CMS Themes
Also referred to as WordPress Themes if you are using WordPress, a "theme" is software you add to your CMS that gives your site it's overall look and feel of design. A theme will typically include color schemes, layouts of different pages, stock images, menu styles, color choices and other functions that work in tandem with other popular plugins.
Themes can range in price from free for very basic themes, to over $100 for the more elite and feature-rich.
3AO offers a complimentary commercial themes and site builders with hundreds of pre-made designs for you to begin building your site.
Site Builders
A Site Builder is a backend or frontend web-based tool that allows you to edit and design your site using just a browser. Site builders have come a long way in recent years and in fact, as noted above, whole companies have been built up around them, such as Wix, Squarespace, and others.
The best site builders are WYSIWYG (what you see is what you get) tools that allow you to edit your site like a word processor without knowing how to code. You can add text, images, layouts, and all manner of functions, all without knowing the code the tool writes automagically for you to make your site work.
However, the main problem with these site builders is that they don't cover ever possible design feature or function you might need. Most of them offer you a stripped-down version for free, but if you need the advanced features, you have to pay for the "pro" version, which generally comes with an annual cost.
Some of the more popular site builders are:
Elementor—The leading site builder for WordPress is now Elementor. Easy to use and filled with all the features you might need. 
Divi—Another leading site builder, Divi also comes with a myriad of themes built-in so you can get started creating your site. 
WP Bakery—Still a great choice for site building, WP Bakery is a bit dated, but many sites still use this easy-to-use layout and editing tool.
3AO offers you a complimentary pro version of Elementor and Divi site builders with most hosting plans.
Conclusion
Managed Hosting is by far the best choice for most small business users and it offers the most features and security.
With 3AO hosting plans, we help you get started by setting up your site for you so you can focus on your site design without worrying about the technical details.
When shopping for a web host, the costs on a hosting provider's site typically show just a single number for each plan. It's designed to fool you on purpose. Big box hosting providers want you to think that this one price is all you'll ever pay. But beware—these bait-and-switch prices can have hidden costs you don't see until you're on the checkout page. In this article, we'll dive into web hosting costs in detail, including those hidden costs that you'll want to pay attention to.